I did this in July 2021, it's about time I put up the photos and wrote some notes. EKWB is the premier company with waterblock offerings, but good luck finding one that suits the model of card you actually own, especially with the last year and a half of stock shortages. Besides, I'm not rich enough for EK's stuff. You're going to spend at least 300-400 dollars on the waterblock, which is money I'd much rather spend on a faster GPU (if they were in stock lol).
EK isn't getting my 300-400 Aussie dollars because they don't have a block for my card anyway. It's a Gigabyte 3070 Eagle OC, a solid performer by all accounts, and at the right price point. I got lucky because Bykski, a Chinese watercooling brand, does make a block for my model. Sweet!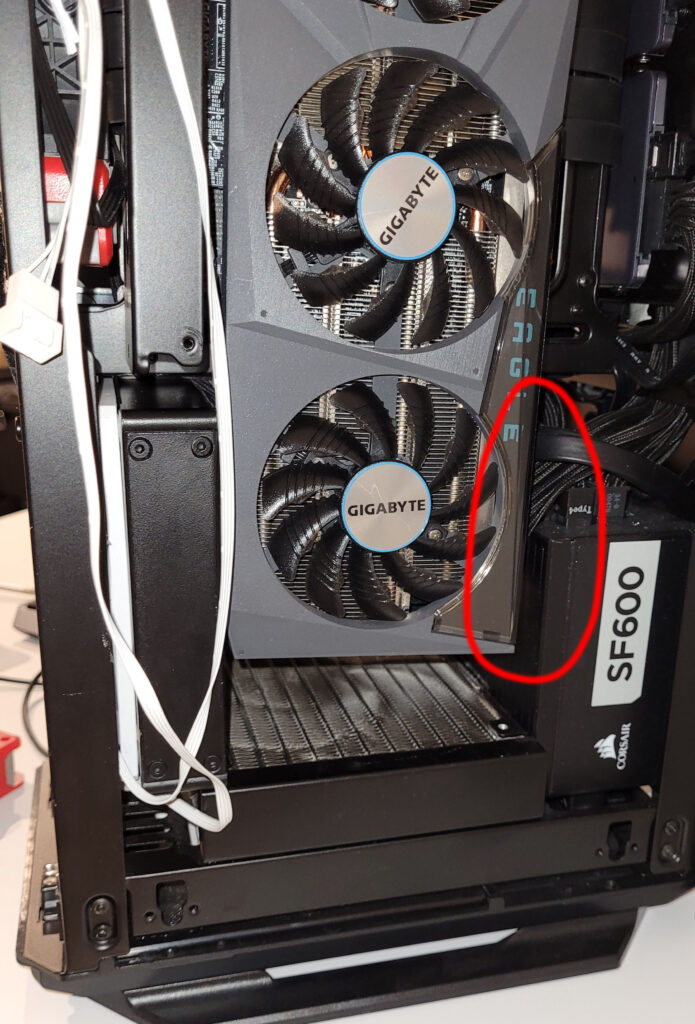 I did a huge binge on AliExpress and bought way too many bits and bobs, but it was definitely going to work. I ended up getting the block from PLE Computers because it wasn't going to be any cheaper getting it from China, $150 AUD with free shipping. That feels like a fair price to me.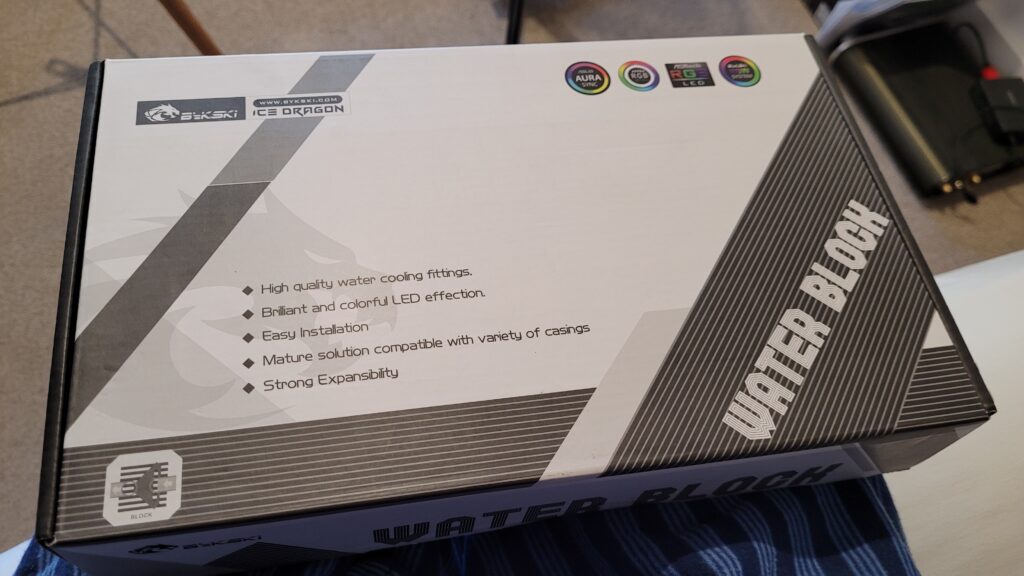 The block is a Bykski N-GV3070GMOC-X, it comes with a backplate and includes an addressable RGB LED strip. It comes with standard perpendicular hose ports, but you can also get an angled replacement that sets the hoses parallel to the card. I did buy this part and tried it for a while, but in the end I had easier hose routing with the standard perpendicular hose fittings.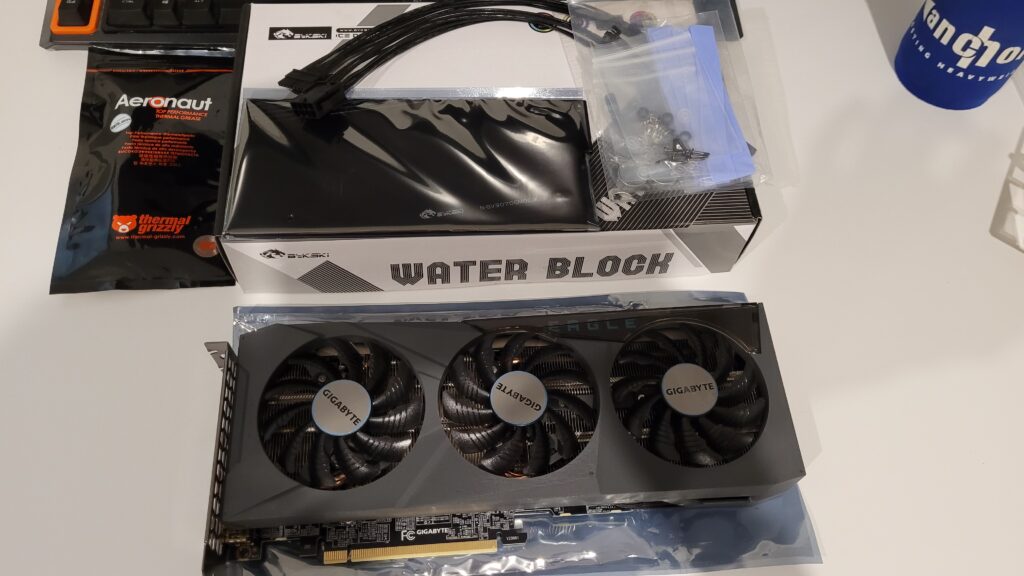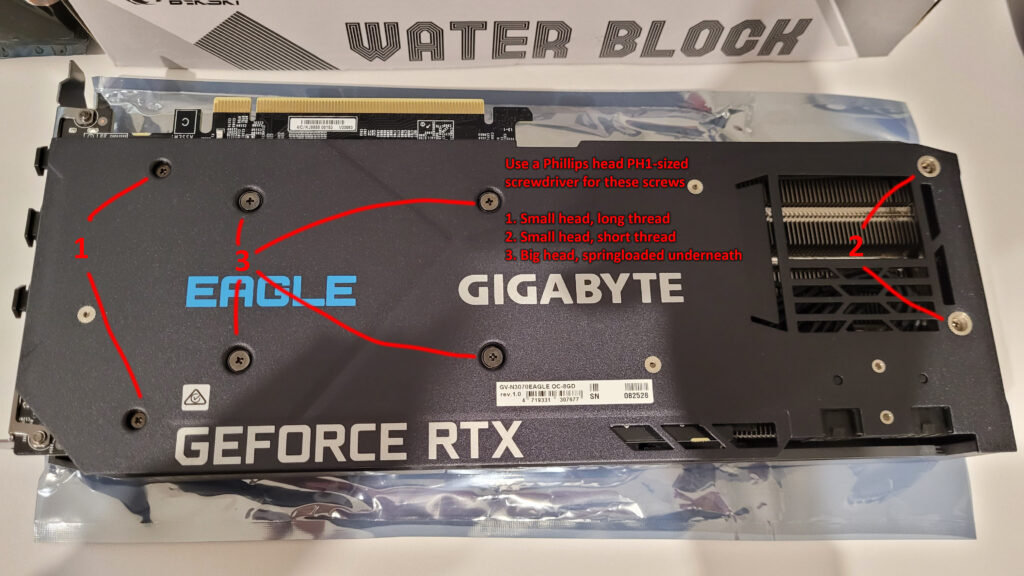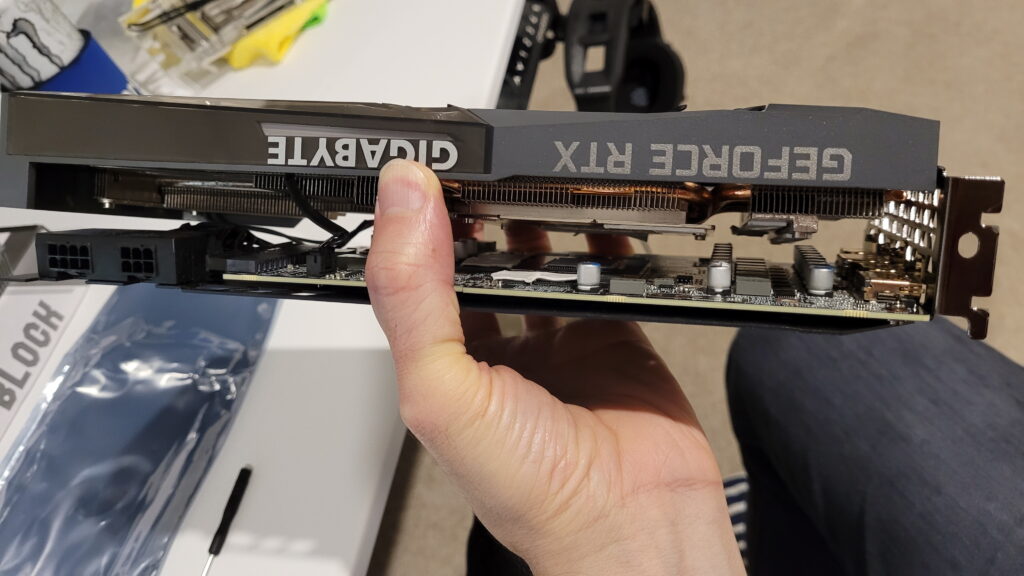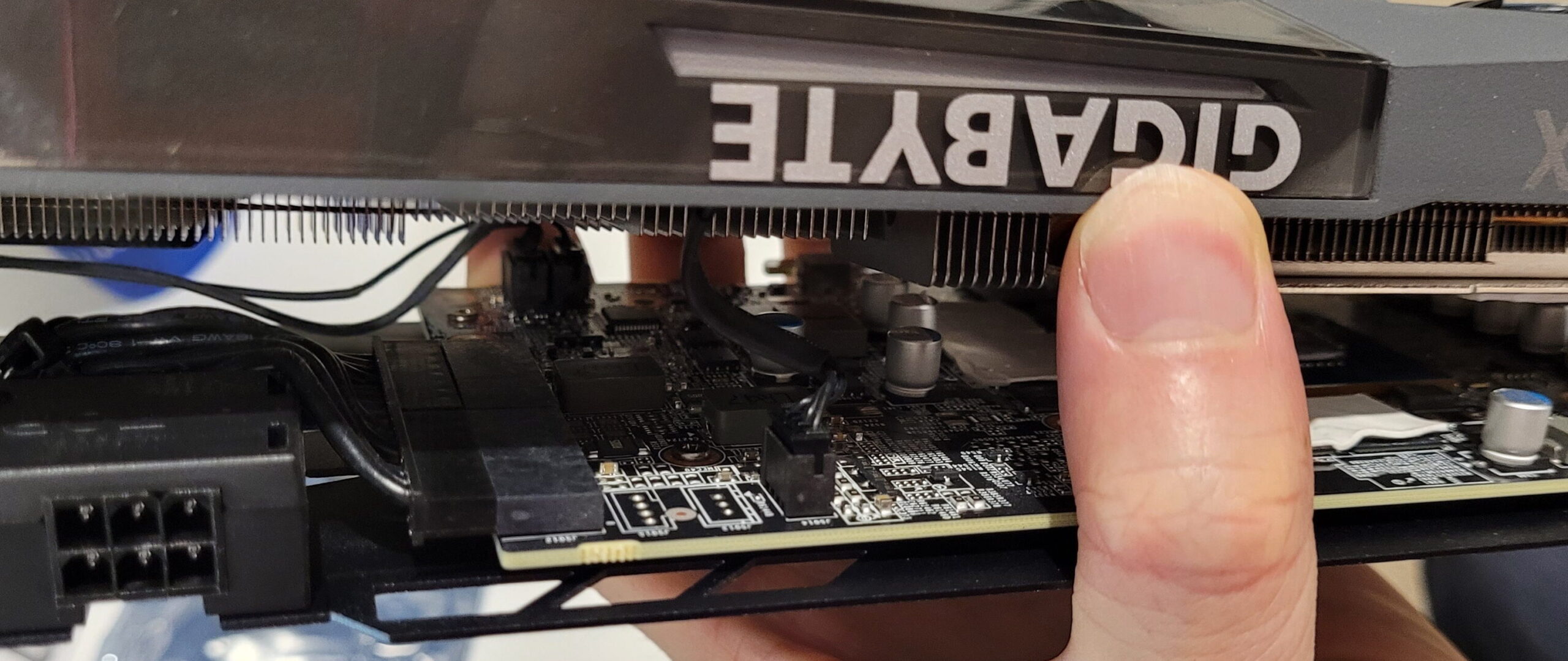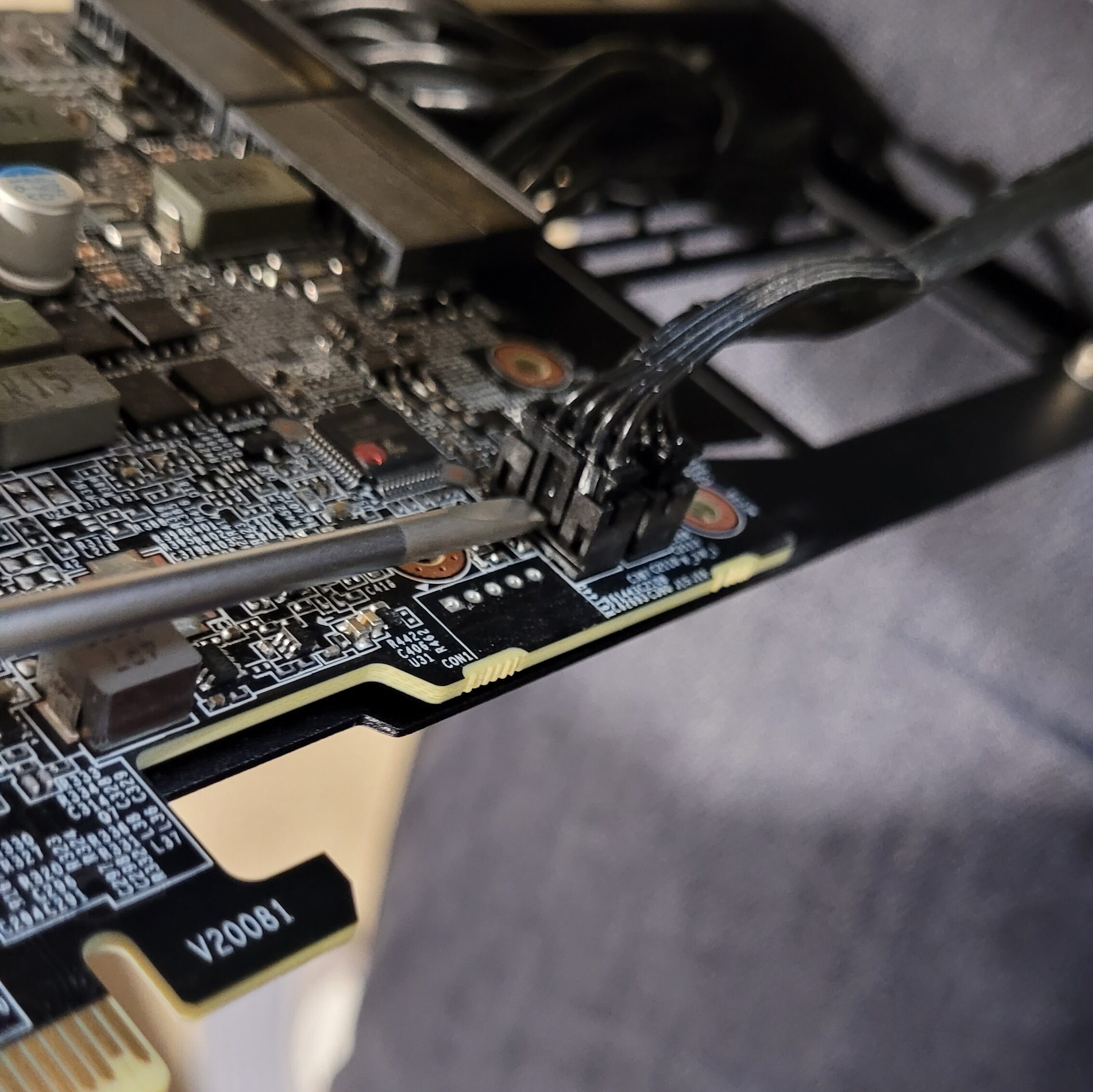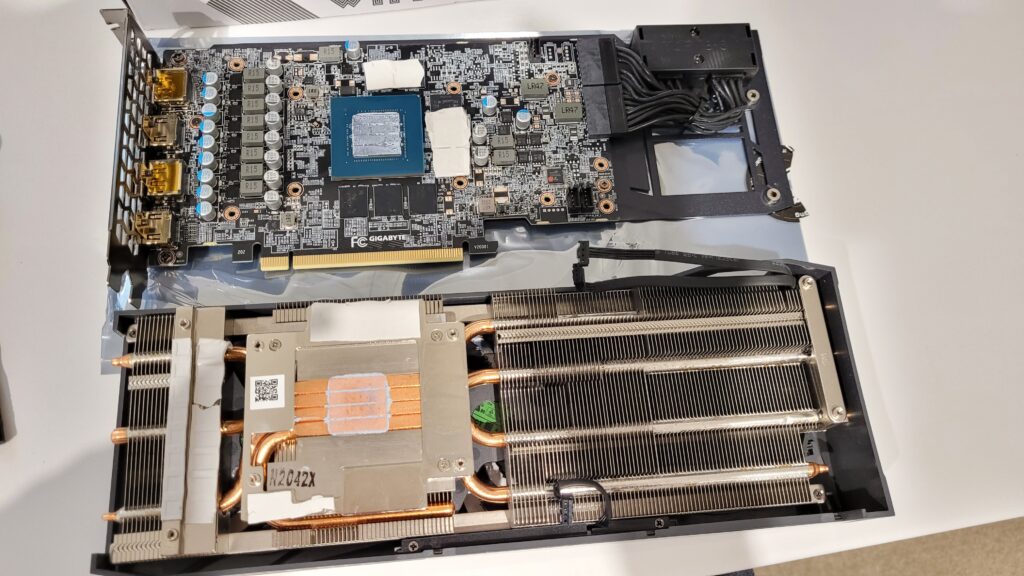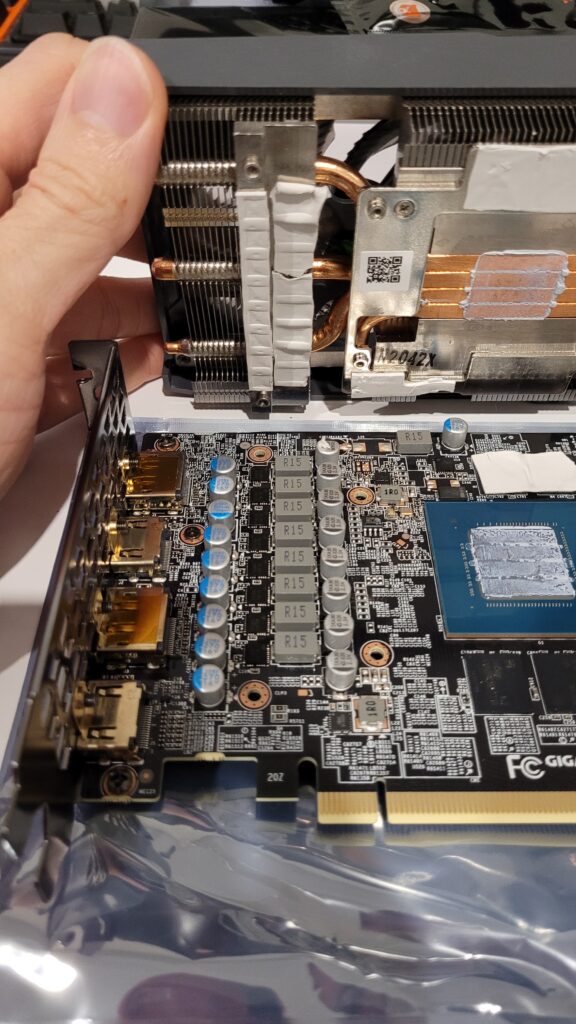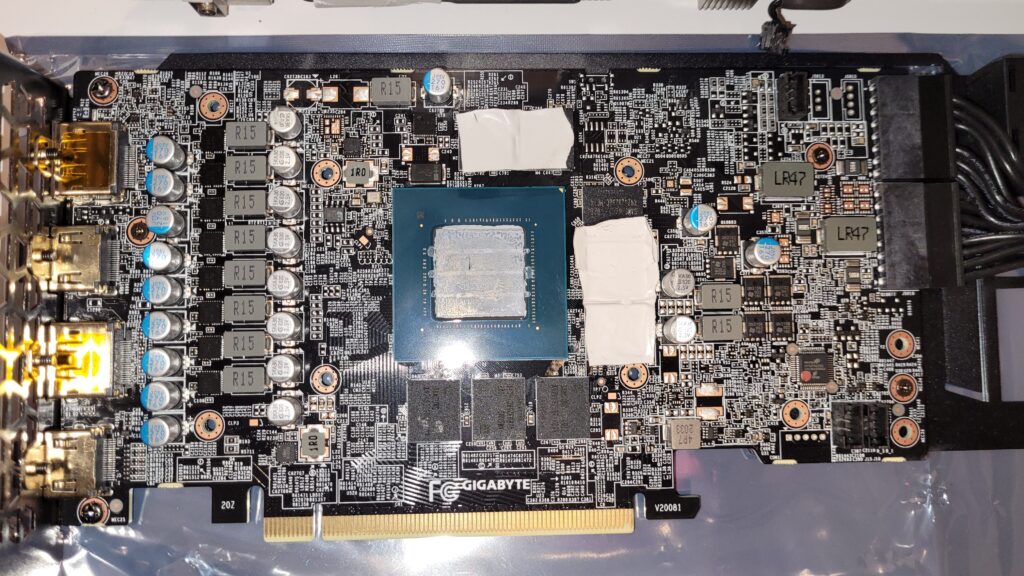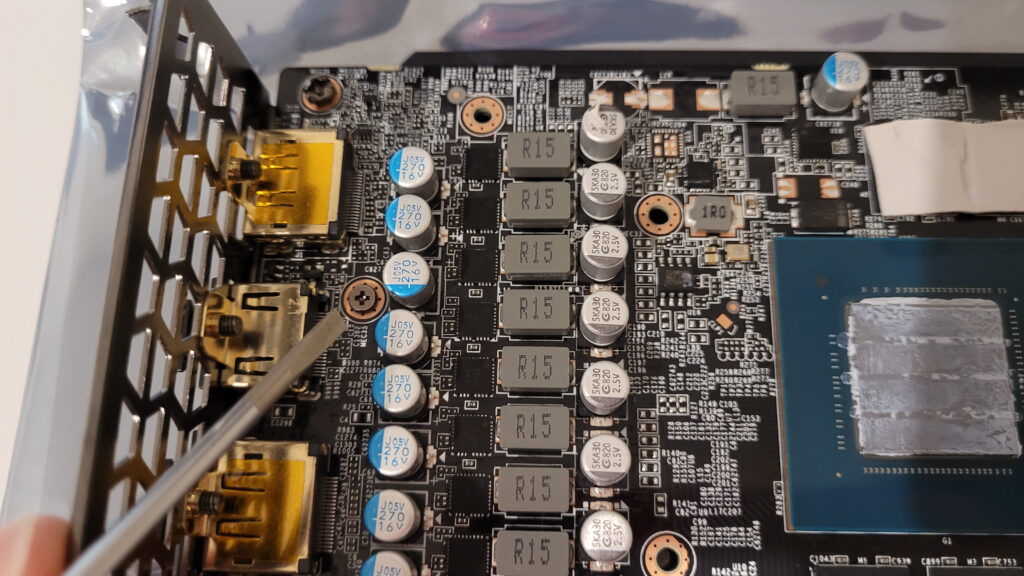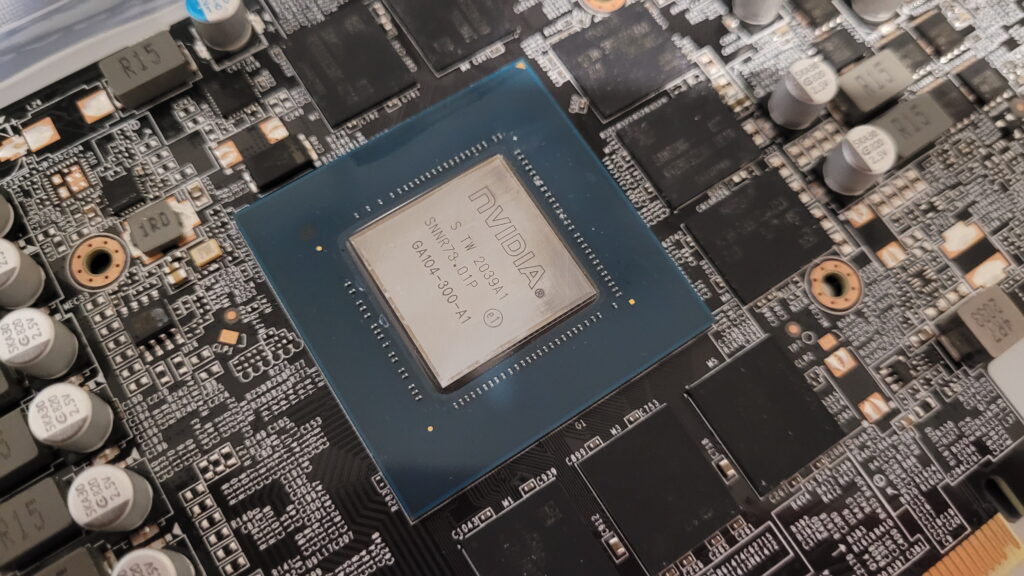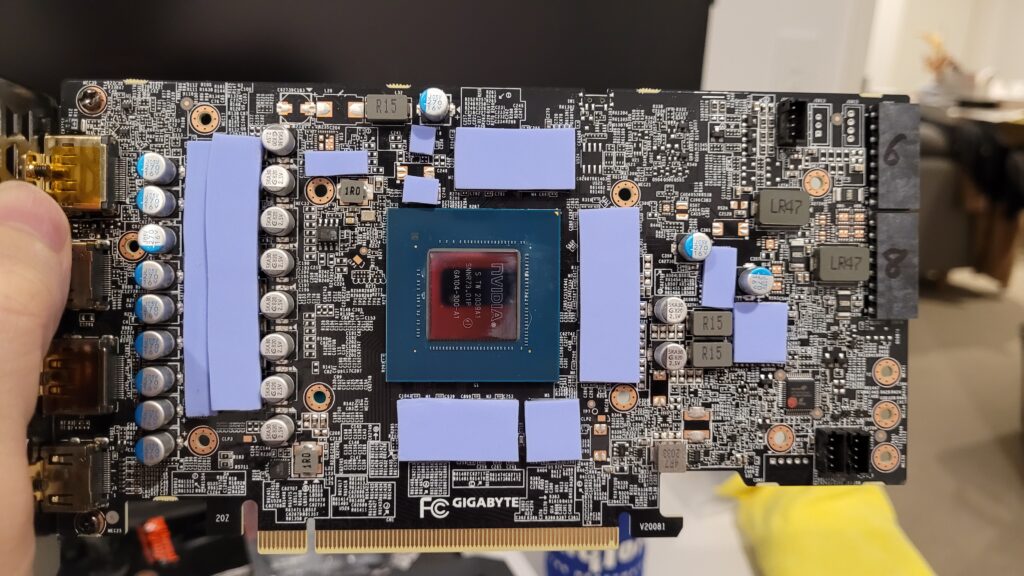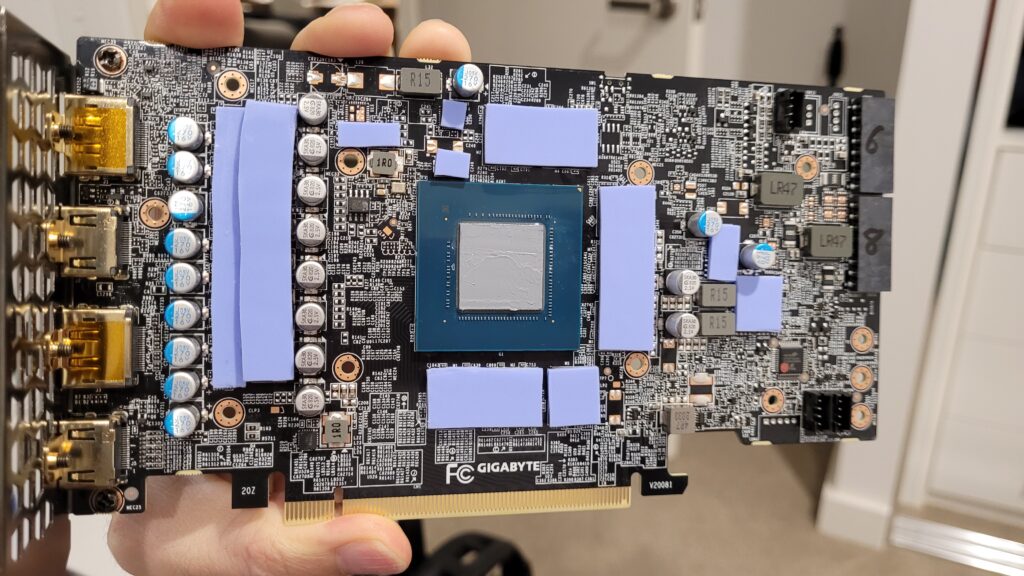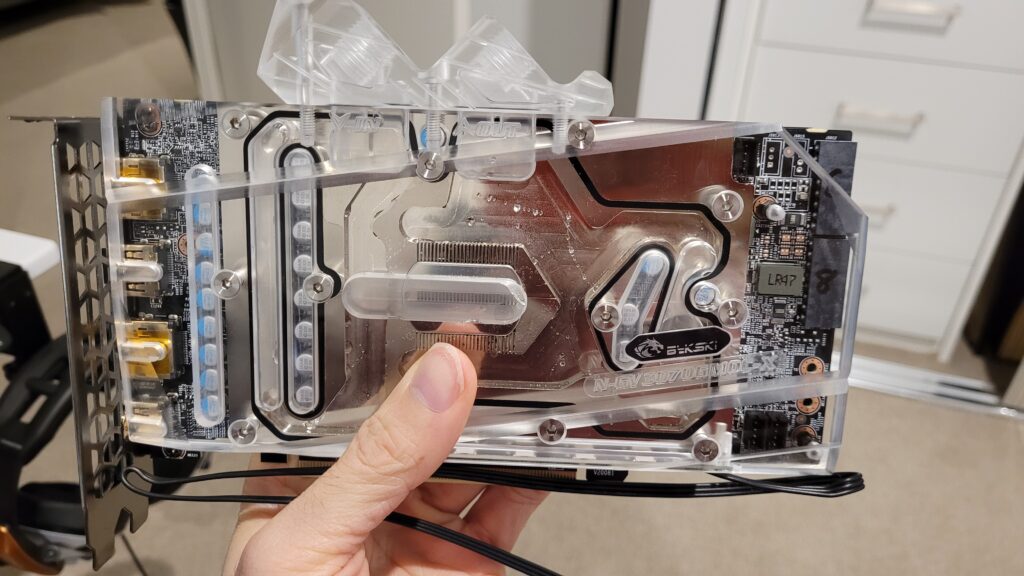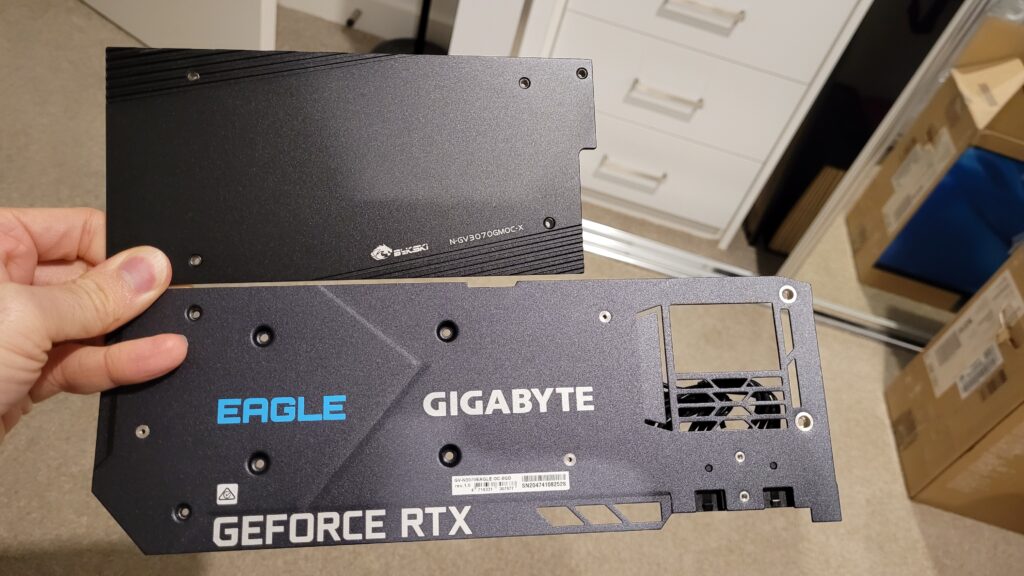 I didn't keep track of how long it took me, but I think it was about 60-90 minutes. It could've definitely been much quicker, but I've never watercooled anything before this PC build, so I was taking it very slowly and documenting everything. It's worth it I reckon, the lack of noise is amazing.