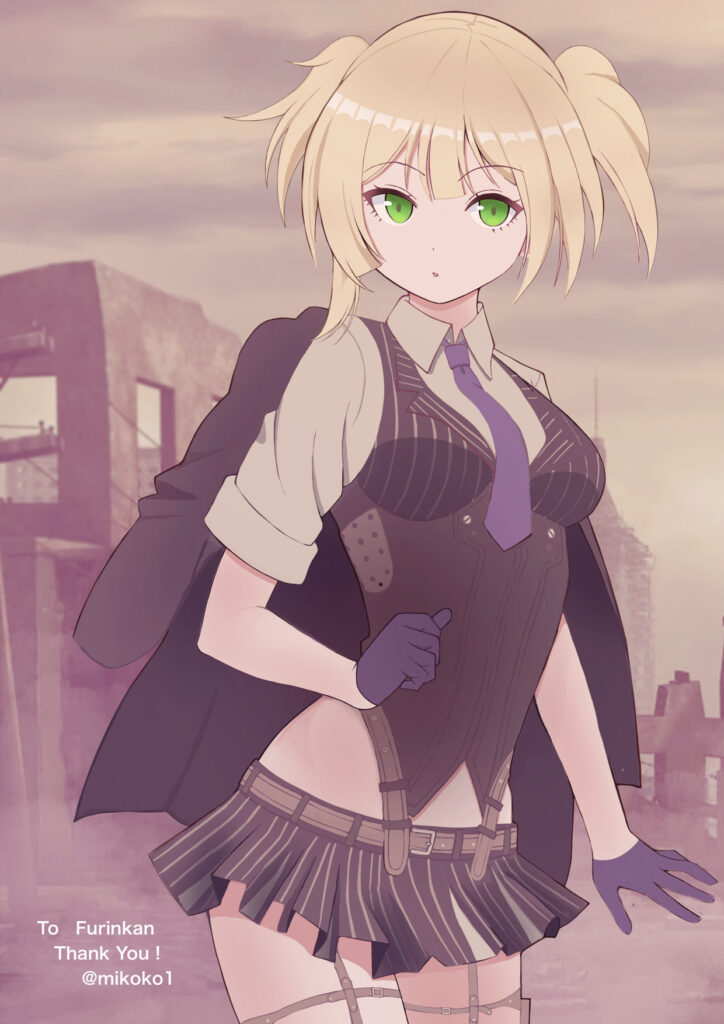 9000+900 yen
Commissioned 2022-02-12
One of the features that Skeb recently added is appeals, artists can look at works that people have requested before and send them a message to say, "hey maybe you'd be interested in what I can make for you". You can opt-out so it's no hassle, but I'm down for it.
Hello! If you don't mind, I would like to draw Welrod from Dolls Frontline.
Of course I don't mind! Yes yes come inside friend, let us talk. 😂 I liked their style, it's simple but cute, which also makes it good for smartphone wallpapers. I'm using all the commissioned art for that, but often the on-screen clock makes for a messy overlap. Asking them to take that into account and leave some negative space helps a lot.
I didn't give any directions, just asked them to go for it as they see fit. I wonder what that background is, clearly a photo from somewhere.