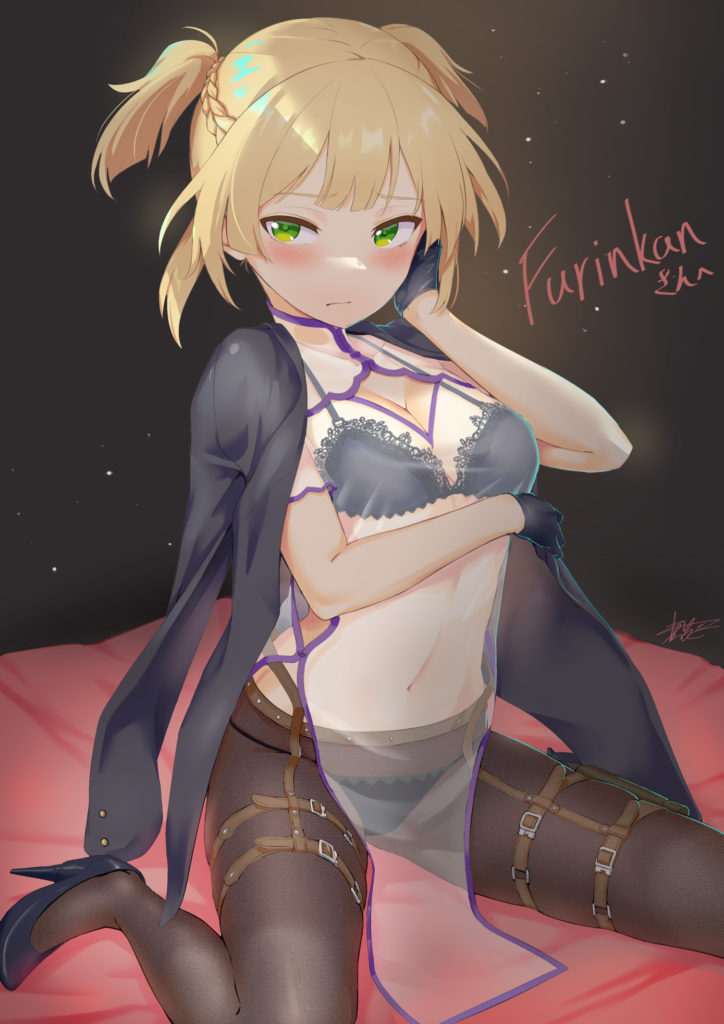 By Haret46
13000+1000 yen
Commissioned 2022-01-16
Haret works ridiculouly fast, they accepted the request in about a day and finished in less than a week!
I saw this piece that Haret had done previously, featuring a sheer qipao (スケスケチャイナドレス) and really liked the pervy concept (and I'm not the only one; this requester asked for it based on a yet earlier skeb request).
This was also a freestyle request, I suggested a couple of possible poses and asked them to handle it as they see fit according to budget.