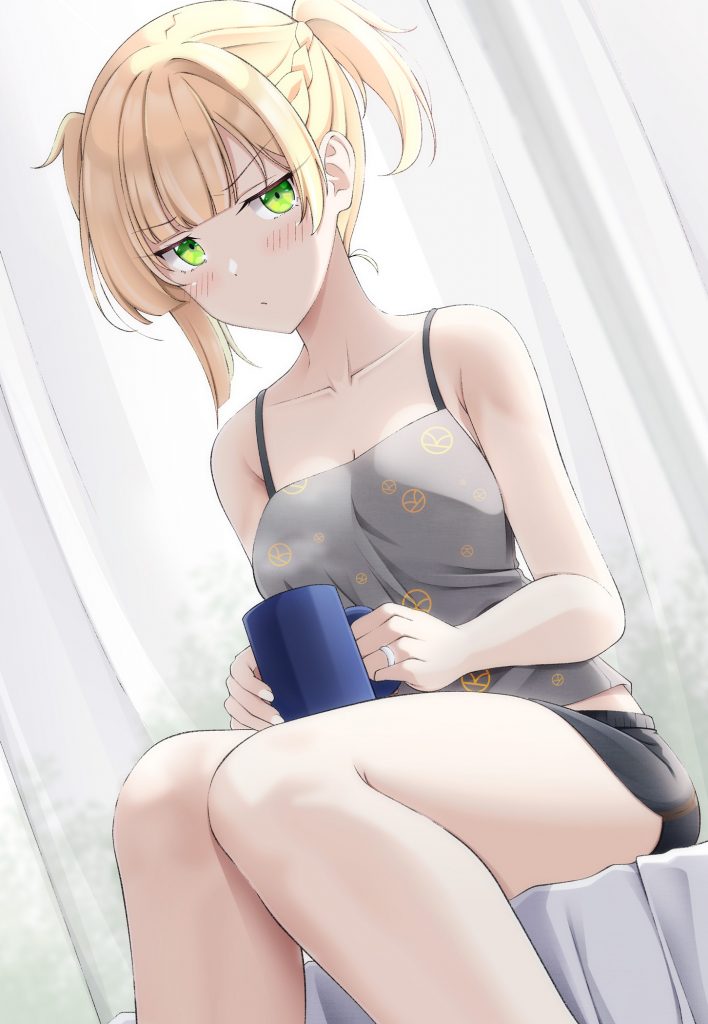 By KeenH
78+17 USD
Commissioned 2021-12-21
I like Keen's style but it's hard to get a commission slot, so I was pretty elated when I finally caught one and managed to be first in line with an acceptable idea.
I was going to ask for the classic "wearing only a long-sleeved shirt in bed" look but thought about it some more and decided that cute pyjamas would be more interesting. Plus I'd get to design the print on them...